It is now official. BAE Systems is using Command for professional purposes.
A crucial appreciation of these efforts is now coming from experts at defense, security and aerospace multinational BAE Systems. In particular, real time wargame Command: Modern Air/Naval Operationshas been chosen to start a collaboration with Slitherine and its development partners.
News of this deal was first circulated during the HoW-15 opening address, and since then we have received a lot of questions on the details of the deal. Naturally there is a limit to what we can divulge due to the sensitive nature of the defense sector, but we can say that BAE's end users have been delighted with their experience on using Command for their needs and are looking forward to making the most of it with the cooperation of the WarfareSims staff.
Command has been recently been made available officially for professional use, and a collaboration with a top-tier defense contractor right out of the gate further strengthens the simulation's position in the demanding professional gaming & analysis arena.
Well, we're back from Home of Wargamers 2015. And what a terrific event it was.
Within less than 3 hectic days we were presented with, and discussed, the full gamut of seismic developments taking place in the strategy/wargaming market and what they mean for our hobby. We were aware of most of them, but seeing them all presented together and most importantly in proper context and with analysis of their repercussions was a real eye-opener. We are already busy in absorbing the implications of what we saw, and in fact a last-minute tweak on Command v1.08 (final version) was the direct result of one of the points hammered home (bonus points to the first one to spot it upon v1.08′s official release).
Even more than that, however, this was a rare opportunity to interact with fellow wargaming developers, journalists and publishers. Marco called the event "The Bilderberg of Wargaming" and that's a particularly apt description. We stood in awe of veterans of the genre and gleamed golden nuggets from their experience. We shared war stories, tales of woe and moments of triumph with devs just like us – and were elated to find out they like and play our game just like we with theirs. We talked with press, fans, hobbyists and simple gamers – and they gave us the best, most honest feedback we could ask for. We all looked together at the future, and how to flourish in it. Roger, Gregor, Joel, Richard, David, Hubert, Daniel, Johan, Matthew, Mario, Owen, James, Frank and all the others, we salute you and look forward to catching up with you anytime, anywhere.
Our thanks go to Matrix Games for hosting this event, inviting us and most importantly _making it happen_. Every single staff member present from CEO to yeoman went above and beyond, pure and simple. We'd be unpardonable to not offer special recognition to Marco "The Superman" Minoli – quite literally the beating, pulsing heart of the event. Marco, we have no words.
More tidbits after we catch our breath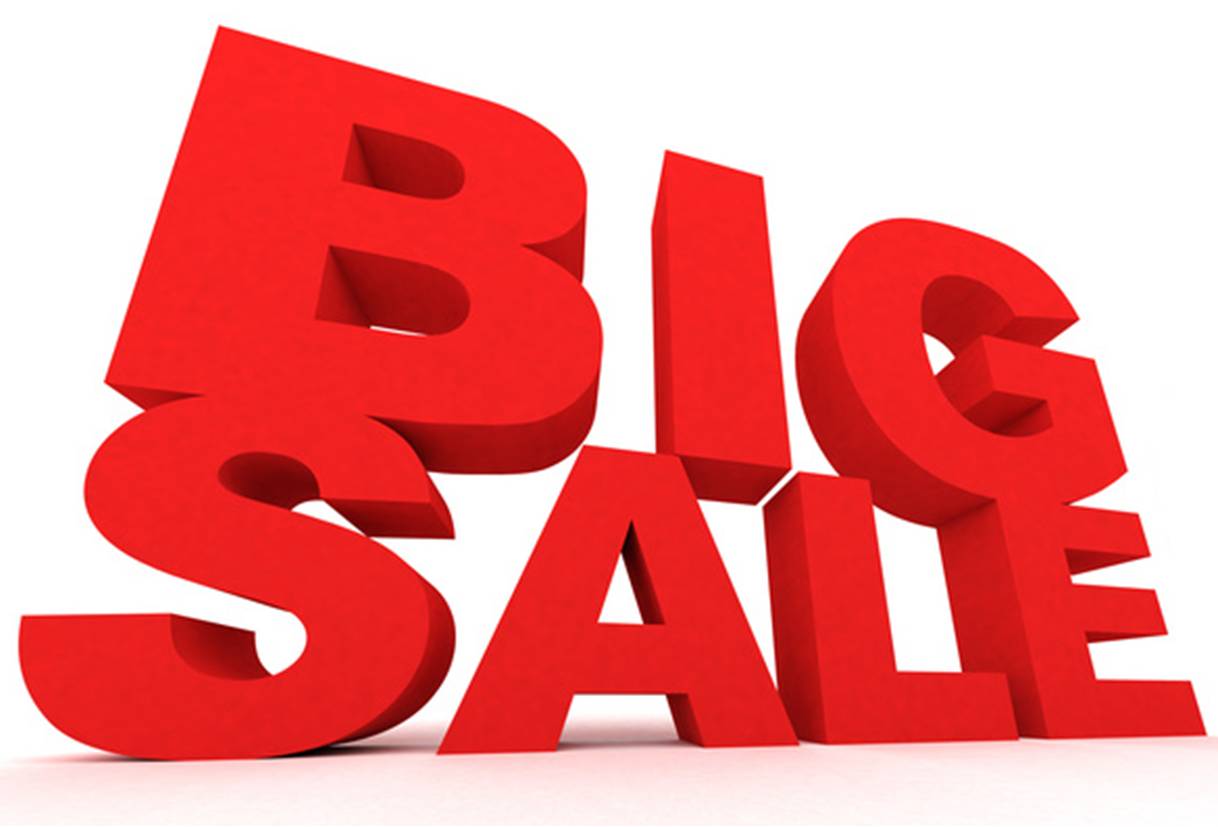 That's right folks, Command is right now on a 25% off sale on Steam and on MatrixGames until June 22.
If the normal price has kept you at bay, here's your chance to see why everyone else is raving about it. If you already have it, grab a copy for your parent / child / SO / overlord / underling / alien abductor. Show them your love!
Regular forum denizens are aware that for a while now we have provided an unofficial "service release" update to v1.07, available at the MatrixGames forum. This update has now been fleshed out considerably and become worthy of a new official update, designated v1.08.
And the first Release Candidate of this new update is now available on the Matrix forum.
Some of the big new items:
New weapon types: Anti-torpedo torpedoes (this used to be science fiction but now they're entering service), erhanced fragmentation warheads (aka "superfrag"), and contact explosive – sabotage & suicide subtypes (think USS Cole).
New ship type: Mobile Offshore Base (aka "Battle Island", aka how to make a CVN captain feel puny). Contrary to aircraft carriers, a MOB can also operate land-based aircraft (e.g. large transports).
Selectable display of weapon engagement arcs.
Improvements on sub AI & battery-recharge logic.
Side-firing gunships now maneuver properly (and huge fun to watch).
Lots of UNREP fixes & tweaks.
Numerous tweaks to sensor models (speed-dependent IR signatures, no-scan-while-track limits on older radars etc.), snap-up/down restrictions on anti-air weapons and and ASW torpedo logic.
Several UI and simulation speed improvements.
Plus a mile-long list of fixes, tweaks and of course countless database additions as you've come to expect from the crazy folks at WarfareSims.
Give it a go and let us know what we can do even better. Your feedback matters!
The summer is upon us, and Command's creative community is in full swing. Miguel Molina has posted a new revision of the community scenario pack, featuring a blistering fourteen new scenarios!
Busy Day in Burundi, 1976: Widespread unrest has followed a sudden coup in the country, with rebel groups gaining control of military equipment. With the toll of civilian deaths increasing, an international coalition led by France and the United Kingdom has positioned itself to take action. SAS teams on the ground must cooperate with air support to hunt down rebel strongpoints.
Homerun, 1956: From 1952 onwards, RB-47 recon variants of the new B-47 Stratojet bomber started overflying the north of the Soviet Union in photo-recon and ELINT missions. By the mid-50s these flights were getting to be really hazardous as Soviet air defences were becoming both more capable and more aggressive. This is such a mission.
Indonesian War #1 – Convoy Lion, 1995: In the 1990s Indonesia became increasingly aggressive about protecting its territorial rights, hunting down rebels in various provinces etc.  Its occupation of Timor has been marked by increasing reports of violence and oppression. This includes an effective blockade of the island, which has led to shortages of food and medicine. The British Parliament voted to support "all reasonable efforts including the use of force to compel Indonesia to allow humanitarian aid to reach Timor."  The Australian government passed a similar measure the same day and Australia has been given operational control of the mission. A hastily organized convoy escorted by British and Australian naval units is now en route to the island of Timor. Indonesia has responded by stating that attempts to enter its territorial waters without permission will be treated as an act of war.
Indonesian War #2 – Air Battle Over Java, 1995: Indonesia attempted to stop the joint Australian-UK convoy and hostilities took place on April 17, 1995. As a result, the British and Australian governments have decided to eliminate Indonesia's ability to attempt further attacks against their ships and aircraft. The first and perhaps most important step in achieving this goal is to cripple Indonesia's air force.
Indonesian War #3 – Spartan Goes Hunting, 1995: After inflicting serious losses on Indonesia's navy and air force, the governments of Australia and the United Kingdom have decided to employ commerce raiding to put economic pressure on Indonesia and force them to sue for peace. As part of this, the nuclear submarine HMS Spartan been given a free hand.
Better Bullets (AMRAAM), 1987: With development of the AMRAAM missile undergoing the all-too-common teething problems, an exercise is being held to justify its importance. This is an exercise presenting the possibility of a hostile air power using a similar missile against the USAF. The opponent is armed with advanced AMRAAMs and crewed by expert pilots, so expect a brutally difficult fight.
Better Bullets (SARH), 1987: With development of the AMRAAM missile undergoing the all-too-common teething problems, an exercise is being held to justify its importance. In this variant the opponent is armed with SARH weapons only (like the AIM-7 and AA-10) and crewed by expert pilots, so expect a difficult fight.
Kuril Islands, 1999: Japan has established a major seabed-mining operation 20 nmi west of the island of Kunashiri. Hostilities between Japanese Maritime Defense Force (JMDF) and Russian forces have broken out over economic rights concerning the Kuril Islands.  Russian Naval forces have established a formidable blockading surface and submarine units also supported by several squadrons of long range strike aircraft based out of airfields. You are in tactical control of all U.S. forces which include USAF land-based aircraft and JMDF forces in the area. You must defend your forces against attack and take control of as much territory as possible, until a United Nations settlement can be negotiated.
Offensive CAP Belarus, 2015: Backed by Russia, Belarus has invaded Poland's eastern provinces in force. Further Russian forces will be brought into action when the Belorusian Army's offensive stalls. The USAF 555th Fighter Squadron (555 FS, 24 F-16C) and the Polish 40th Tactical Squadron (40.ELT, 24 Su-22M4) have been tasked to strike key logistic and support sites in Belarus to complicate enemy reinforcement efforts. They will be supported by a NATO E-3 Sentry and four EA-18Gs from the US Navy's VAQ-139. Your task is to provide air cover for the operation using the 18 Typhoon FGR.4s of 1 Sqdn RAF. Enemy air activity is expected to be heavy.
Bay Of Bengal, 1999: India has mobilized amphibious assault forces again Sri Lanka. The US embassy in Sri Lanka is urging all Americans to leave the country. The Indian CVBG is operating in the Gulf of Mannar. Russia and China have deployed naval bombers to India. Indian submarine activity in the region is significant. Sri Lanka fears Indian military buildup in preparation to final invasion force and collapse of the government. The United Nations has requested that a U.S. CVBG be sent to the area to stabilize the region. All Indian naval forces are considered hostile.
Operation Black Buck 1, 1982: The Falklands conflict begins in earnest. As the Royal Navy Task Force arrives to enforce a 200nm exclusion zone around the islands, RAF Vulcans fly the longest-range bombing mission in history to date, to fire the opening shots of the war.
April Storm #1 – The New Eastern Front, 1996: Boris Yeltsin was removed from power in late 1995. His replacement, a former general in the Red Army, has set an aggressive tone for the new Russia. In the first week of April 1996, Russia and Belarus invaded parts of eastern Poland. About one quarter of Poland is now under Russian control. The UN has been unable to effect any change. NATO has warned Russia that the current situation is intolerable and that it must withdraw from Poland or face serious consequences.
French Forces in the Gulf of Sidra, 1981: France frequently skirmished with Libya in various flashpoints in northern Africa (e.g. Chad) during the 1980s. In this hypothetical scenario, Libya raises the stakes by directly attacking a French naval task group in the Gulf of Sidra.
Boston's Brawl, 1963: Hostilities broke out between NATO and the Warsaw Pact in late 1963. A small force centered on the missile cruiser Boston is tasked with prosecuting all WP forces in its patrol area, between the Falkland islands and Argentina.
As always, the community scenario pack is available for download at the WarfareSims download section: http://www.warfaresims.com/?page_id=1876
With the new additions, the number of total released scenarios now stands at 262!